Accounts Payable Assistant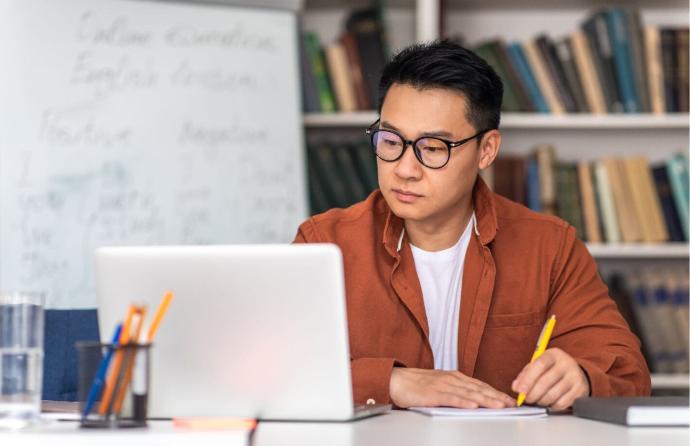 Join our team!
The accounting and Finance team is growing! We are looking for an experienced Accounts Payable Clerk to oversee the Accounts Payable function and support our team by a) developing and executing day-to-day accounting operations; b) accurately and timely recording payables and fixed asset purchases; and c) complying with rigorous reporting requirements. This hands-on role will primarily execute the procure-to-pay function and fixed asset management.

The ideal candidate has a mindset to innovate accounting operations by leveraging technology. 

What is your mission?

You will provide the best service to our partner brands by performing these tasks:
Procure to Pay - Accounts Payable and Accounting Operations:
The role's most relevant day-to-day responsibility will be conducting AP data entry.

Proactively perform the accounts payable function for Operations and Fixed Asset acquisitions and support the Budget to Actual tracking by Profit Center, Cost Center, and Capital Projects.

Assist in new work streams for the back office procure to pay process. The main areas will include, but are not limited to:

Automate the vendor creation and comply with 1099/W9 reporting requirements.

Vendor invoice intake mechanism and ease of review and approval

Standardizing recurring and repeatable vendor administrative functions

Receive, process, verify, and reconcile all invoices for accuracy, including obtaining approvals, and posting to the GL and cost center coding.

Post treasury transactions daily—for daily reconciliations to the bank including:

Banking transactions and P-Card transactions

Maintain Receipts for P-Card transactions.

Maintain an accurate fixed asset ledger and depreciation schedules in multi-retail locations.

Use Excel models to audit vendor invoices to current contract terms.

Oversee the timely processing of procurement approvals (PRs, POs, and 3-way match)

Maintain highly accurate and audit-ready accounts payable supporting documents.

Research and resolve discrepancies in order to process payments timely.

Process new business registrations in new states and local jurisdictions.

Process employee travel and expense reports for proper documentation and account coding.

Process new vendor setup requests, including obtaining all required documents (Form W-9, New Vendor approval forms). Ensures that necessary information is maintained to ascertain which vendors are subject to 1099 reporting and generate 1099 forms.

Communicate clearly and effectively to help resolve internal and external inquiries.
Month-end Responsibilities:
Prepare key month-end reconciliations accurately and consistently, including bank and credit card recs.

Maintain a running log of outstanding obligations incurred but not billed from the vendors for recording monthly accrued liabilities.

Maintain amortization schedules of prepaid expenses and post-related journal entries.

Prepare budget-to-actual analysis by cost centers and report variances timely.

Assist with ad hoc reporting and month-end close procedures.
Who are we looking for? 

Excellent Excel skills, including intermediate formula building.

Experience with implementing new work streams in fixed asset management and procure-to-pay processing-- either in start-up environments or by implementing new systems.

1-5 years of prprocure-to-paynd accounts payable processing experience in multi-location retail.

Experience with multi-state registration and complying with filing requirements is a must, including:

Property tax reporting

Bank covenants

A bachelor's degree in accounting or a related field is ideal

Experience in an accounting/finance role with a focus on auditing and A/P transactions

Exceptional analytical, verbal, and written communication skills

Ability to adapt to a dynamic, changing work environment work under strict deadlines, and maintain a calm and collected attitude.

Strategic problem-solving skills and ability to determine when to escalate issues and concerns.

Must be process-oriented and able to execute measurable, repeatable, compliant processes.

Knowledge of SOX Compliance and Security Controls

Restaurant, retail, or real estate experience a plus

Experience with supporting systems integrations is a plus (NetSuite + various front-of-house systems including Plate IQ and Service Channel).
Free learning and development courses for your personal and career growth
Comprehensive HMO benefits and insurance since day 1
Above-industry salary package and incentives
Opportunities for promotion
Our Values
Worldwide, strongly uphold our values to be of service to our people, our clients, and our community.
WE PUT PEOPLE FIRST

We consider our people as the foundation of our success.

WE STRIVE FOR EXCELLENCE

Our commitment to quality ensures that we always do our best.

WE EMBRACE INNOVATION

We stay agile and fast, always looking for ways to solve our clients' needs.

WE DELIVER DELIGHT

We pride ourselves on helping our clients reach their full potential.

WE CREATE REAL IMPACT

We do things right and we get the job done.

​
We are one of the leading modern offshoring companies in the Philippines.


Founded in 2006, iSupport Worldwide is a US-Owned BPO company that provides world-class and dedicated staffing, facilities, and managed operations for fast-growing companies and small to medium-sized businesses in any industry, vertical, and language.