ECommerce & Product Management Lead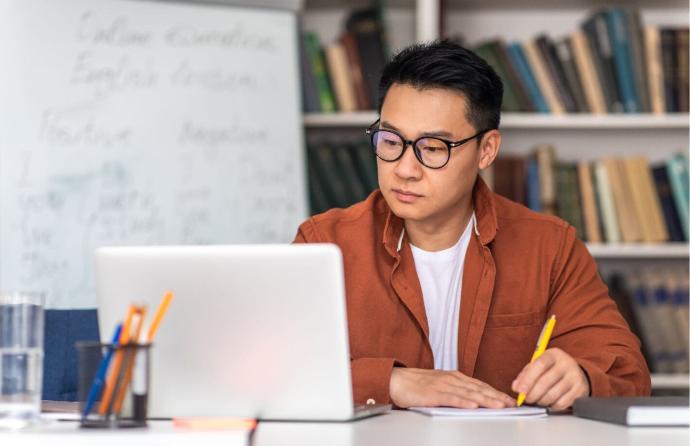 Join our team!
We are looking for a highly organized, proactive, willing to get things done, takes responsibility, and detail-oriented person with great communication and problem-solving skills to provide pre-sales and after-sales support to our customers and sales managers globally. This person will have at least 8 years of sales, customer service, or account management experience serving international customers, preferably with knowledge of consumer goods, logistics, and CRM/ERP systems. Previous night shift BPO experience is highly preferred.

What is your mission?

You will provide the best service to our partner brands by performing these tasks:
Consumer Management
Provide the first contact point for all operational aspects of e-commerce support; discussions on productivity and service level commitments.

Oversee day-to-day service levels, managing workflow, and escalations, effectively delegating across teams, and driving strategy in action to improve the customer shopping experience. 

Manage team execution for refunds, cancellations, and other requests received through the channel request forms.

Escalate to appropriate team(s) consumer feedback with regard to site functionality, navigation, and usability.

Management of Amazon and Shopify admin portal. 
Product Catalog Management (Amazon, Shopify & Marketplaces)
Keep track of affiliate and marketing promotions, and product launches that would require PDP creation or revision.

Collate an accurate and consolidated attribution(s) sheet, and product images at par with brand direction/standard, which are the key points for product catalog management.

Provide detailed product information by ensuring products are searchable and easy to find and makes customer confident that they are buying the exact item they want. 
Product Inventory Management (Amazon, Shopify & Marketplaces)
Facilitate and load inter-org replenishments/transfers whilst ensuring a reconciled inventory balance across systems and integrating forecasts into the core inventory management.
Order Management
Follow appropriate procedures ensuring accurate order entry and order fulfillment. 

Manage backorders by consolidating data from multiple systems to facilitate inventory availability checks.
Stakeholder Management
Organize, produce action plans, and take accountability for regular stakeholder meetings & forums.

Build effective relationships with stakeholders and work closely with internal and external operational teams to resolve service issues.

Guide partners towards opportunities to improve the customer shopping journey.

Work collaboratively with stakeholders to drive revenue growth improve operational processes and reduce overall business costs.

Generate reports based on team deliverables and present them to management and stakeholders
Continuous Improvement 
Initiate innovative ideas to increase process efficiency and improve customer experience.

Maintain an energizing, high-performance teamwork environment reflecting PMI values, a collaborative team-based culture, and a service mindset.

Identify functional /behavioral training & development needs of employees to support team goals and objectives via Quarterly Performance Discussion

Identify operational issues or inefficiencies and lead process improvement initiatives to address the root causes.
Product Management
Initiate, plan, and execute projects for process improvement in streamlining Product 
Management processes with the MS team and Logistics Team 
Works closely with Senior PMA if there are any product and sample escalations
Administrative Responsibilities
On-board new team members, coordinate systems access, and manage new hire training plan

Adhere to the regularization, performance appraisal, quarterly performance appraisal, rewards and recognition, and development planning of the team.

Monitor the retention of existing staff in GSC, acquisition and development of future staff to meet the needs of PMI GSC Consumer Support including selection, goal setting, feedback, appraisals, and coaching

Respond to team member inquiries and resolve team member issues by utilizing HR procedures, policy manuals, and other resources.

Implement policies on the filing, documenting, and approval of PTO and attendance administration
Who are we looking for? 

5 years of industry experience in similar roles and capacity

4-year college degree

Excellent verbal and written English skills

Ability to communicate effectively and professionally by phone or email

Takes initiative and prioritizes tasks

Understanding of sales performance metrics

Ability to gasp clients needs to increase customer engagement

Solid analytical and problem-solving skills

Ability to work accurately with close attention to detail

Can proactively study and apply new information without constant direction given

Strong interpersonal skills with the ability to work effectively with individuals and groups

Willingness to adapt to changing business needs and deadlines

Solid computer skills with knowledge of Microsoft Office and CRM/ERP systems

Demonstrate a strong work ethic that includes neatness and punctuality

Willing and able to travel internationally
Free learning and development courses for your personal and career growth
Comprehensive HMO benefits and insurance since day 1
Above-industry salary package and incentives
Opportunities for promotion
Our Values
Worldwide, strongly uphold our values to be of service to our people, our clients, and our community.
WE PUT PEOPLE FIRST

We consider our people as the foundation of our success.

WE STRIVE FOR EXCELLENCE

Our commitment to quality ensures that we always do our best.

WE EMBRACE INNOVATION

We stay agile and fast, always looking for ways to solve our clients' needs.

WE DELIVER DELIGHT

We pride ourselves on helping our clients reach their full potential.

WE CREATE REAL IMPACT

We do things right and we get the job done.

​
We are one of the leading modern offshoring companies in the Philippines.


Founded in 2006, iSupport Worldwide is a US-Owned BPO company that provides world-class and dedicated staffing, facilities, and managed operations for fast-growing companies and small to medium-sized businesses in any industry, vertical, and language.