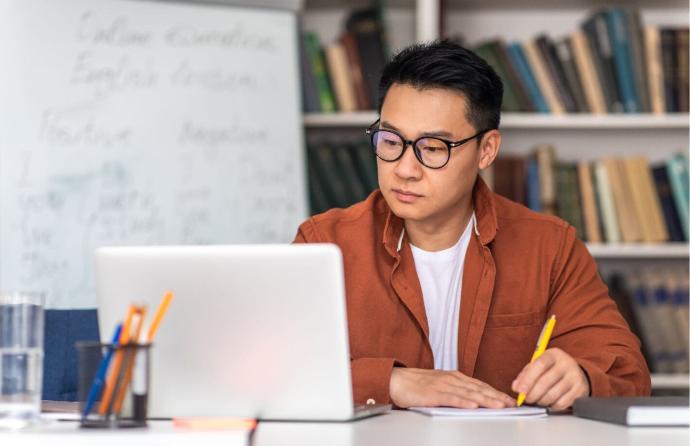 Join our team!
Zoomget Planners will be responsible for end-to-end planning of the products in their assigned portfolio. Using the company's planning tools, consensus meetings, and industry best practices, the Planner will develop the Demand Forecast, assess the optimal Inventory Levels by SKU, produce the consensus Supply Plan, and deliver the Purchase Plan to Sourcing and Purchasing for execution.

This role will ensure Zoomget's supply chain runs smoothly, implementing and executing the company's S&OP Planning activities with the objective of delivering excellence in service, synchronizing supply with demand, increasing inventory efficiency to improve inventory DIOH while reducing inventory-related costs, and measuring supply performance. Will work collaboratively with Operations, Sales, Marketing, and IT to lead the improvement and development of tools, metrics, and functionality for the supply chain planning organization. 

What is your mission?

You will provide the best service to our partner brands by performing these tasks:
Execute the ongoing monthly planning cycle for all products in the defined portfolio.

Collaborate across functions to solve planning-related issues, and identify, and mitigate any potential delivery issues.

Coordinates with Supply, Vendor Coordinators, Warehousing, and Customer Service, to execute the Supply Plan and achieve the service and inventory turn KPIs.

Develop relationships with Sales in order to understand demand changes, evolve customer expectations, outline possible consequences, and seek to improve service levels. 

Optimize replenishment strategies, reduce inventory exposure, and minimize missed opportunities through speed, responsiveness, and cost optimization. 

Consistently achieves company inventory and forecast accuracy targets.

Represents the logic and strategies for recommended actions during consensus meetings with stakeholders including inter-warehouse transfers, review of open POs for redirection, size adjustments, push-outs, or pull-ins.

Manage material risk and liabilities to reduce overall impact on business. 

Successfully communicates forecast and inventory estimations to management.

Monitors and reports on important changes in sales history and forecast.

Addresses demand-related issues in a timely and effective manner.

Manages inventory in a manner consistent with the requirements of a Lean Six-Sigma Program. 

Interfaces with leadership teams from North America. 

Other duties and projects as assigned. 
Who are we looking for? 

Minimum of 5+ years of directly related experience in demand forecasting/inventory management/supply planning roles, preferably in a direct import-to-distribution of high-velocity goods business environment. 

Preferably with Bachelor's degree

Experience with Amazon FBA shipping plans and best practices and managing FBA inventory, receiving delays, and stranded inventory.

Experience presenting accurate data and analytics to leadership in a concise and digestible manner. 

Ability to analyze data to identify trends, opportunities, or issues, and provide solutions or recommendations.

Strong experience working with a contemporary demand planning solution such as Blue Ridge or equivalent ERP or MRP application. Hands-on implementation experience is a plus.

International experience working on teams in multiple time zones and demonstrated successful experience building strong cross-functional relationships with team members from broad national, cultural, and language backgrounds is a plus.

LEAN, Six Sigma, TQM knowledge/experience highly desired.

Requires the ability to effectively deal with ambiguity and creatively develop processes to aid efficiency and effectiveness. 

Must have initiative, be resourceful, able to work independently without a lot of guidance. 

Must be able to effectively prioritize, manage time and projects, and multi-task in a fast-paced, growing company environment.

Requires fluency in English with good verbal and written skills. 

Must be able to effectively collaborate with all levels of management and staff in a diverse, global environment.

Must be proficient in the MS Office Suite of software.
Free learning and development courses for your personal and career growth
Comprehensive HMO benefits and insurance since day 1
Above-industry salary package and incentives
Opportunities for promotion
Our Values
Worldwide, strongly uphold our values to be of service to our people, our clients, and our community.
WE PUT PEOPLE FIRST

We consider our people as the foundation of our success.

WE STRIVE FOR EXCELLENCE

Our commitment to quality ensures that we always do our best.

WE EMBRACE INNOVATION

We stay agile and fast, always looking for ways to solve our clients' needs.

WE DELIVER DELIGHT

We pride ourselves on helping our clients reach their full potential.

WE CREATE REAL IMPACT

We do things right and we get the job done.

​
We are one of the leading modern offshoring companies in the Philippines.


Founded in 2006, iSupport Worldwide is a US-Owned BPO company that provides world-class and dedicated staffing, facilities, and managed operations for fast-growing companies and small to medium-sized businesses in any industry, vertical, and language.